TRANSPARENCY IN HEALTHCARE
Click on the headings below to learn more about Precision Bone and Joint Surgery Center's Financial Services and Transparency in Healthcare Legislation.
Financial Services
Precision Bone and Joint Surgery Center will verify your health insurance benefits prior to surgery and bill your carrier following your procedure. Estimated patient responsibility of co-pay, deductibles, and/or out of pocket fees are expected on the day of surgery.
We accept cash, credit cards, and personal checks. We offer patient financing through Care Credit, an organization established for this purpose.
Discounts or cash pay prices may be offered if you do not have insurance or if your procedure is not covered by your plan.
Charity care is offered on a limited basis, and you must qualify by completing the Financial Assistance/Charity Application which you can contact us to request.
State of Florida Transparency in Health Care Legislation
Services may be provided in this health care facility by other health care providers who may separately bill the patient and who may or may not participate with the same health insurers or health maintenance organizations as the facility.
Patients and prospective patients may request from this facility and other health care providers a more personalized estimate of charges and other information. Patients and prospective patients should contact each health care practitioner who will provide services in the ASC to determine the health insurers and health maintenance organizations with which the health care practitioner participates as a network provider or preferred provider.
The following providers are contracted with Precision Bone and Joint Surgery Center to provide services for patients:
Anesthesia:
Anesthesia Management Solutions
8 N. Palafox Street
Pensacola, FL 32502
(866) 653 -2540
Pathology (pending contract)
Radiology (pending contract)
BC/BS IPG (Implantable Provider Group)
2520 Northwinds Pkwy, Suite 300
Alpharetta, GA 30009
Phone: 866-295-1260
Price Estimation for Service Bundles
The Agency for Health Care Administration provides information on payments made to facilities for defined service bundles and payments on their pricing website located at https://pricing.floridahealthfinder.gov/#!.
This service bundle information is a non-personalized estimate of costs that may be incurred by the patient for anticipated services. Actual costs will be based upon services provided to the patient.
Download the full State of Florida Transparency in Health Care Legislation document for a listing of physicians who perform procedures at this facility along with their phone number. Please contact them for an estimate for their services that may be billed separately from the surgery center bill.
Additional information regarding health care quality measures and statistics provided by the State of Florida Agency for Health Care Administration can be found at FloridaHealthFinder.gov.
Insurance Policy
One of our patient account representatives will contact you prior to your procedure. They will collect necessary insurance coverage information to expedite the registration process for you. If you have not heard from them within 48 hours of your procedure, PLEASE CALL US AT (772) 788-2663 and request someone to assist you in providing this information.
We will file your insurance for you for the coverage of the routine equipment and supplies, preprocedural services, routine drugs and anesthetics administered while in the Center, procedural room time and recovery charges.
Standard outpatient procedures are generally covered by your medical insurance. We make every effort to advise you of your estimated patient responsibility amount prior to your service. Full payment for your copay, deductible and/or out of pocket, if applicable, is required upon admission.
You will be billed separately for services from your physician, anesthesiologist, pathologist and any other laboratory or radiology service received.
If you have any questions about any of the preceding information, please do not hesitate to call us at (772) 788-2663.
Preparation for Your Procedure
DO NOT EAT OR DRINK ANYTHING, INCLUDING WATER, AFTER MIDNIGHT BEFORE YOUR PROCEDURE.

 This is vitally important, and failure to comply could result in complications and may result in postponement of your procedure. If your child is having surgery, please be sure he/she does not eat or drink anything, including water. If your child is an infant, our anesthesiologist may have additional instructions for you.

If you or your child are taking medications for high blood pressure or diabetes, contact your surgeon or discuss this with one of our nursing staff to ensure proper instructions to take or discontinue the medication.

If you experience any health changes between your recent visit to your doctor and the day of your procedure, notify your doctor. Please report even minor changes such as an elevated temperature, cough or cold.

If you suspect that you are pregnant, please notify your doctor.

For your own safety and protection, you will not be allowed to drive a motor vehicle following your procedure. Please plan to have someone bring you and escort you home from the Center. Parents may want to have an additional adult to assist in accompanying a child home.
Day of Procedure Preparation
Bathe or shower and brush your teeth the morning of your procedure. Mascara, make-up, lipstick, nail polish and contact lenses should be removed.

Dress comfortably. Tight-fitting clothing may feel restrictive following some procedures. Wear sensible shoes allow ambulating to be easier following anesthesia.

Please leave all valuables at home including jewelry, wallets, and purses – 

BUT DON'T FORGET YOUR INSURANCE CARD(S), PROOF OF IDENTIFICATION and any financial responsibility!

Limit the number of people accompanying you. We request only one visitor to maximize the comfort of everyone waiting. Both parents of our pediatric patients are welcome.
After Your Procedure
Following your procedure, you will be moved to our fully equipped recovery area. There, our anesthesia, and nursing staff will closely monitor you. The length of stay varies, and most patients are discharged within one-to-three hours.
After You Return Home
Your physician will provide post-procedure instructions regarding diet, rest, and medication. The Center will provide you with a written summary of these instructions. Plan to have someone stay with you for 24 hours following your procedure and pamper yourself during this time.
Since it is normal to feel drowsy after receiving anesthetic medications, we also recommend that you postpone the following activities for 24 hours after discharge:
Driving and operating equipment

Signing important papers

Making significant decisions

Drinking alcoholic beverages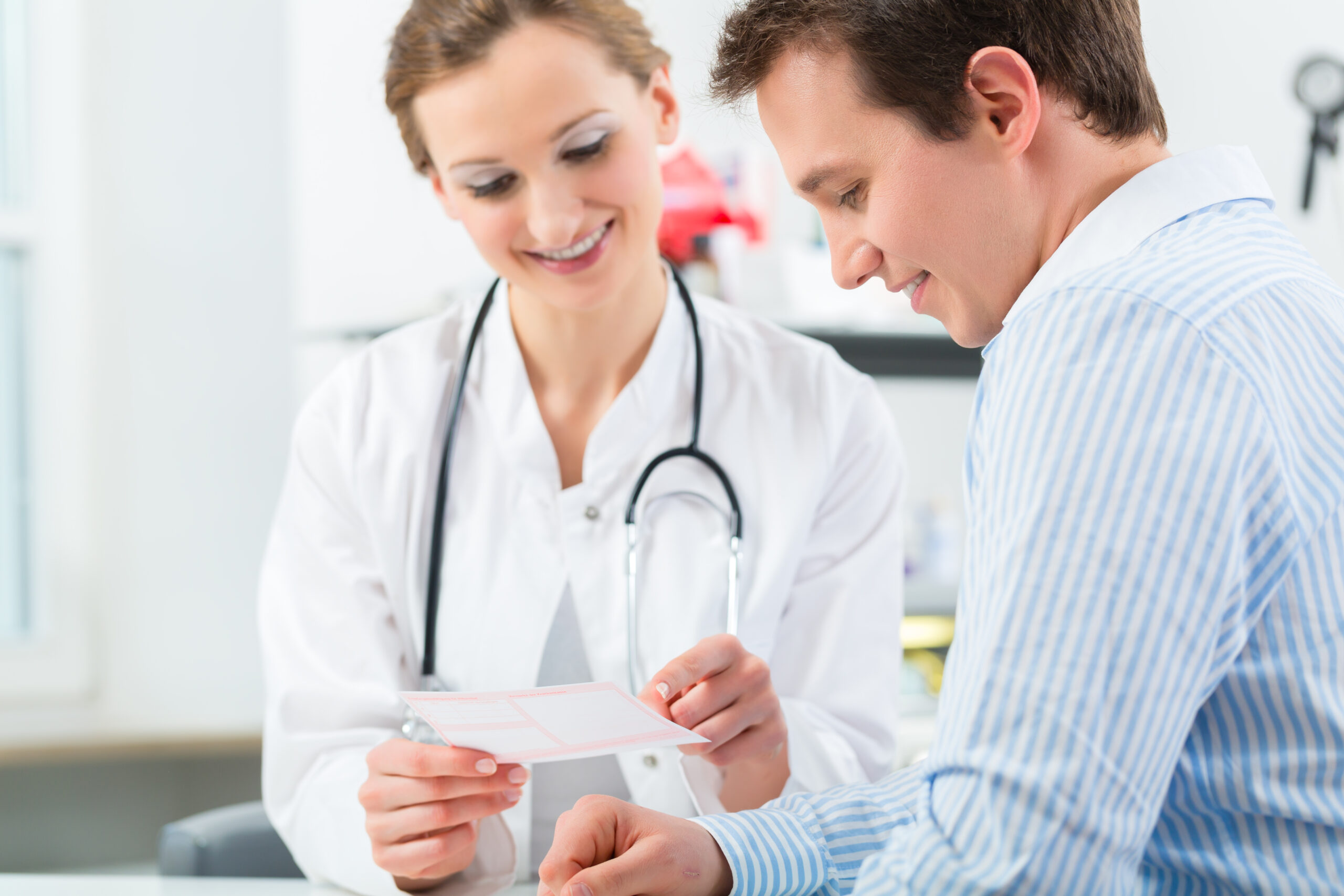 Questions?
Please do not hesitate to call (772) 788-2663 or email if you have any questions or concerns.